Nothing provides an escape from the winter blues like a tropical vacation to the British Virgin Islands. This post is a departure from the landscape oriented photography I usually do in order to take you with us on an amazing vacation. Before this trip, I didn't really know you could just up and rent a sailboat somewhere and sail around a bunch of tropical islands anchoring or mooring where you will to sleep and diving right off the back of your boat. People in the US rent motorhomes and travel around in them. While RV'ing seems perfectly normal to us, having spent nearly a year living in Europe, I know that the idea of living in a giant motorhome or trailer and traveling to wide open spaces is about as strange to them as the idea of renting a boat and traveling around to different tropical islands was to me. Though they are both quite popular.
We rented a 4 bedroom single hull sailboat from a company called Moorings. Unfortunately shortly after our trip, the big hurricane hit and wiped out a lot of these rental fleets as well as a good portion of Puerto Rico, but as they rebuild and tourism rebounds, let this be my subtle encouragement to contribute to the rebuilding effort by taking an unique and unforgettable vacation. Little skill is required to operate the boats. Most people sit through a few hour course and then are off. Of course, most people motor everywhere and never hoist a sail.  You can rent a single hull true sailing boat, or a double hull or catamaran style boat. My wife grew up sailing with her family and her cousin Nathan is an accomplished sailer, so we took the monohull boat and used our motor very little.
Once you get your bareboat charter and get it provisioned (you can do it yourself like we did by going to the grocery store, or you can pay your boat rental company to handle it,) you are off and exploring. We enjoyed mostly overnighting in sheltered bays, but occasionally ran into a storm or a desire for a fancy dinner and paid for a slip in one of the many island resorts. Diving was a treat, as you could just roll up to a spot, clip into your mooring and jump off the back of your boat. There are many interesting wrecks in the area to check out.
You fly into Tortola and that is where you pick up your boat. From there many islands are all within a few hours sail of each other and you can plot your own vacation. All of these images and many more can be licensed by following this link to my online archive, then click "search" at left and enter keywords in the "image search" area.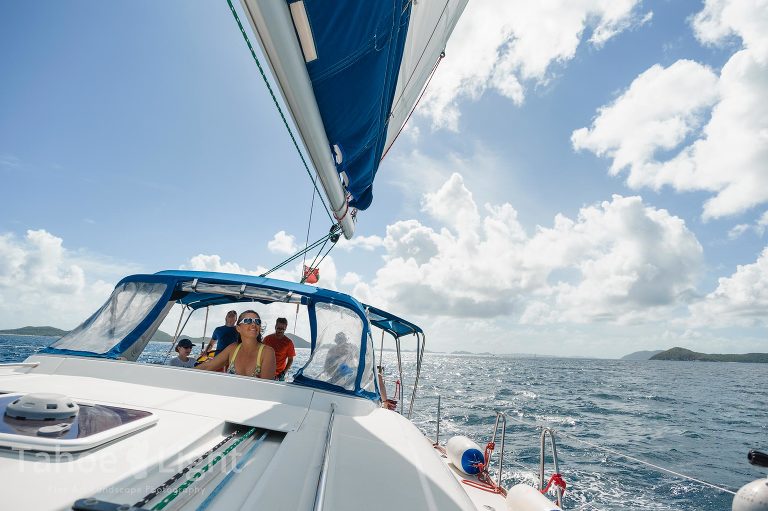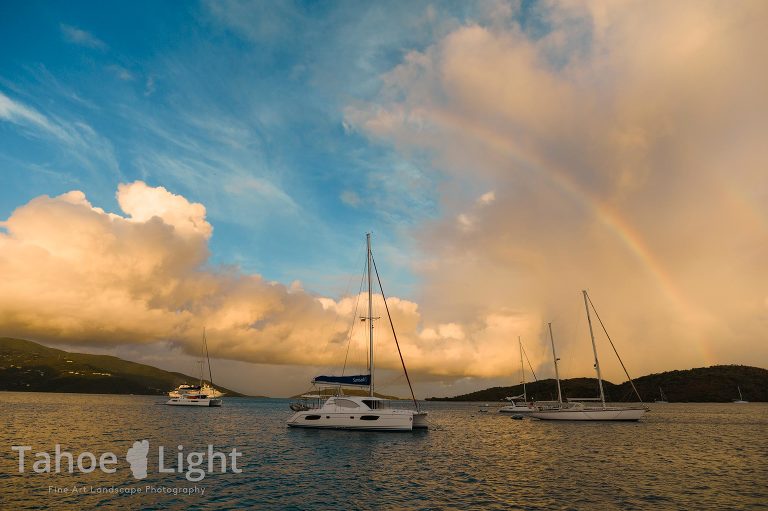 Our flight back to the US, as almost all flights do, passed through Puerto Rico. We decided to stay over a few nights and explore the old town where I once worked for a few weeks during my time as a photojournalist with the Associated Press. A lot has changed, and unfortunately the damage from hurricaine Maria shortly after we left was tramendous.