We didn't get out into the backcountry last year because we had such a busy summer and I vowed that will never happen again. Here is the first of several trip reports of photography expeditions from this year's adventures and I'm sure there are more to come. I'll break this down into two sections, a quick summary of our trip, then some technical details on the photography. For past adventures you can see our route through the Sawthooths, or our cross-country loop from thousand island lake to Minaret Lake, or some environmental photojournalism in the White Mountains or a ski trip up Mt. Shasta. High resolution images of all trips can be licensed for use or purchased by simply searching through my online archive of stock photography via keywords.
First, on all our trips we usually do about 40% on trail and 60% cross-country, navigating with USGS 7.5 maps or equivalent. I can say that after nearly 10 years of doing this, those who stay strictly on trail are excluding themselves from the best the High Sierra has to offer. This trip was about 50-50, with our small group making a meandering loop up Piute Pass and into Humphreys Basin to Desolation Lake, before cutting cross country to wind our way back to Piute Pass. Piute Lake seemes to always be windy. I don't know why, probably the shape of the valley and the oppressive heat of Bishop sucking the air down from 12,000 feet. The lake has some nice campsites just below the snow survey shed on the east end, this spot comes complete with a secluded pond deep enough for swimming and secluded enough for skinny dipping and lying out on the warm granite slabs afterwards. There is another great set of campsites, suitable for a larger group about midway up the lake. Keep your eyes out for when the trail starts to veer away from the lake at about the middle. Look toward the water and there are two peninsulas that jut into the lake and have several large, flat sites well away from the trail. Most of the rest of the sights are near the trail and a waste of time in my opinion.
From the lake, the climb to Piute pass is easy, and once over it, I was amazed by just how flat Humphreys Basin is. There are tons of lakes to choose from. The main trail, if followed, will eventually connect with the John Muir trail and offer the possibility for longer loops. We chose to head north, to Desolation lake, one of the largest lakes in the basin. I was unimpressed by this lake, it's shallowness and the lack of decent campsites. For such a popular destination, its pretty bleak.  Some of the best sites are at the north-east end, near the drainage that leads up to Forsaken Lake. I think you would do better just to head to Forsaken Lake.
From there, we cut cross-country to a series of tiny no-name lakes at the base of Mt. Humphreys in the 12,000 foot range. While Humphreys lakes had some decent sites and beautiful blue water, we liked the higher, more secluded lakes. We kept working our way past these small, beautiful lakes, too numerous to count, until we popped out the next day at Piute Pass, from which it was a simple 2500 ft decent to the trail head at North Lake. A small trip, but totally worth it and you can make your own infinite variations on it by avoiding the larger, named lakes and following your map to the hidden beauties.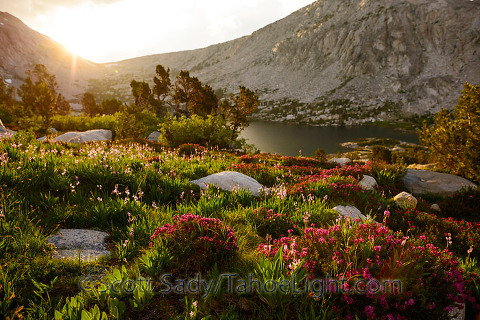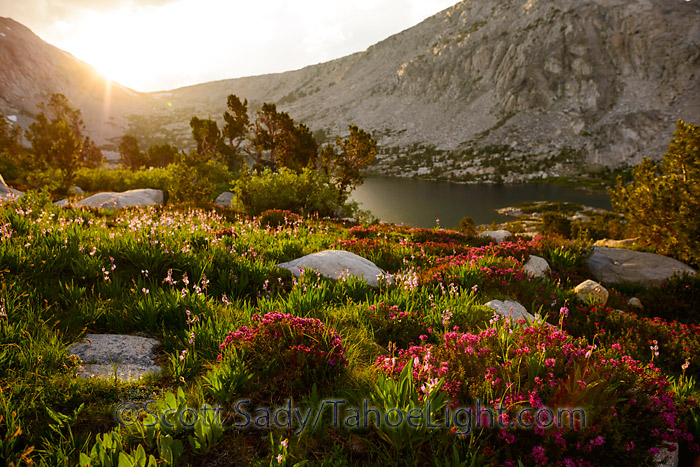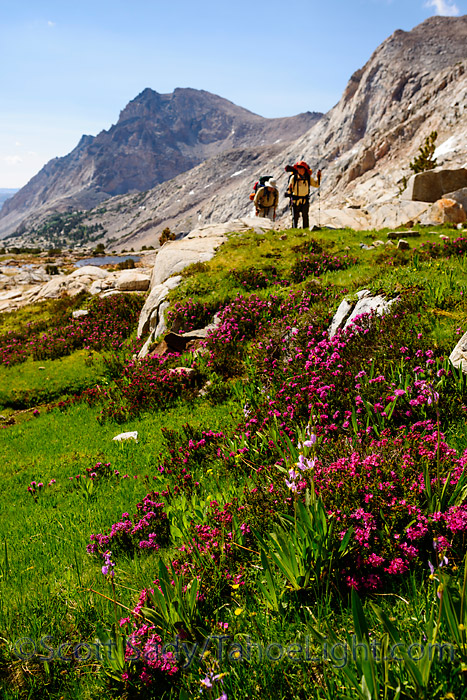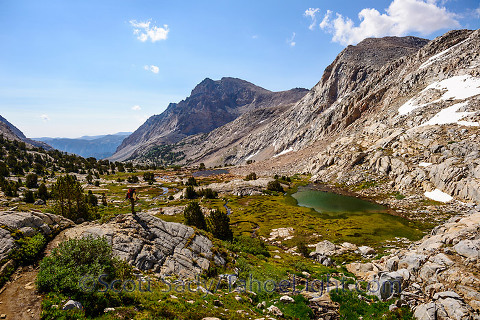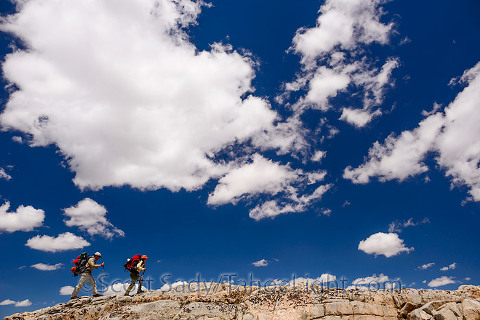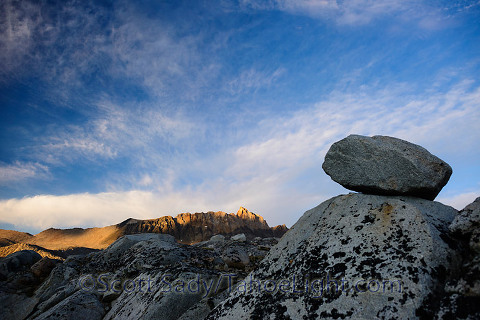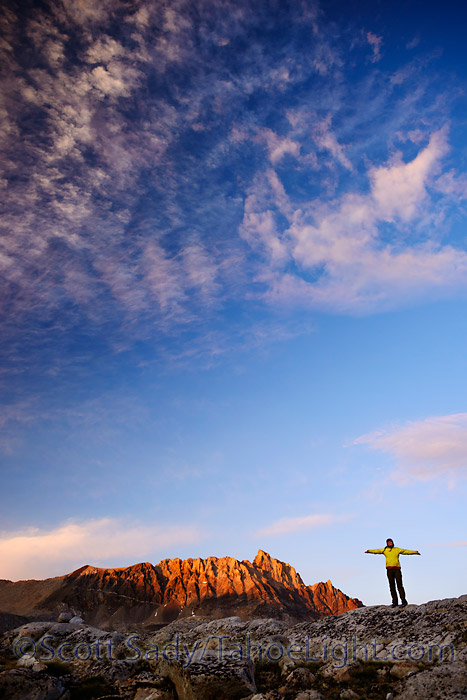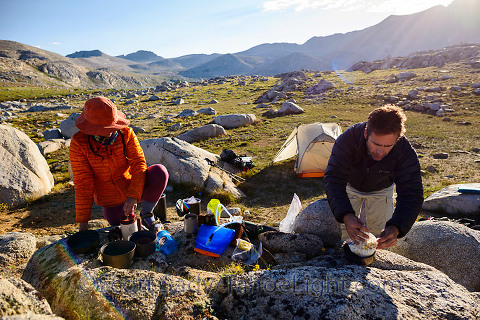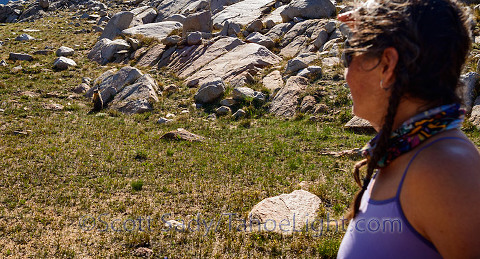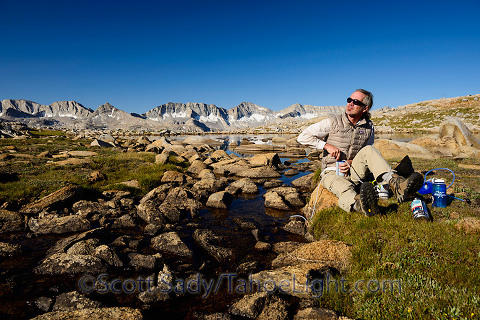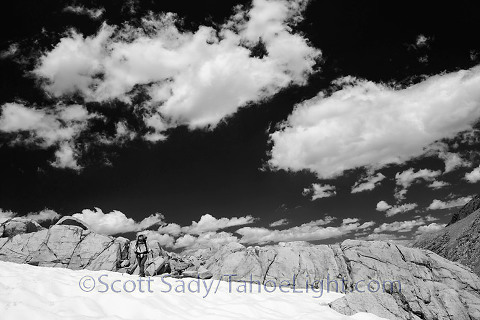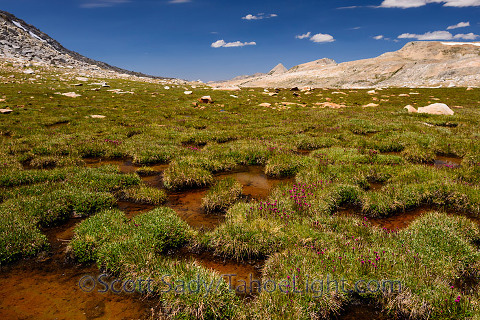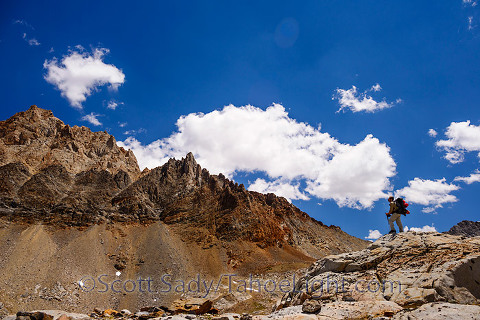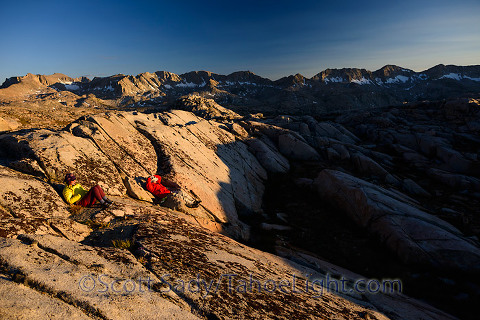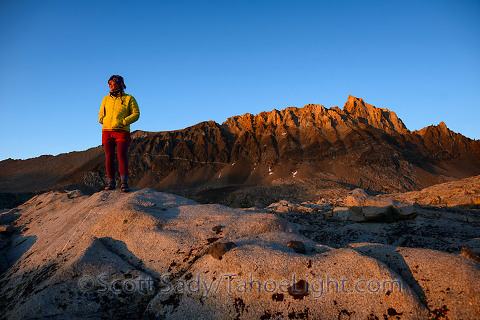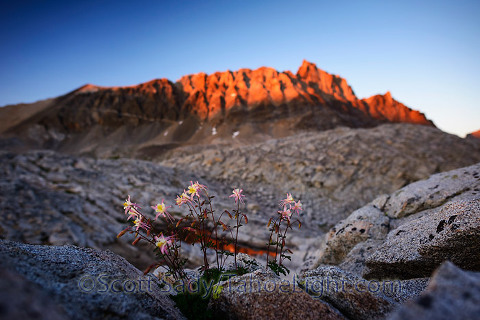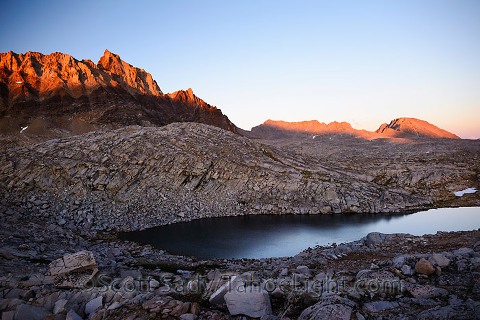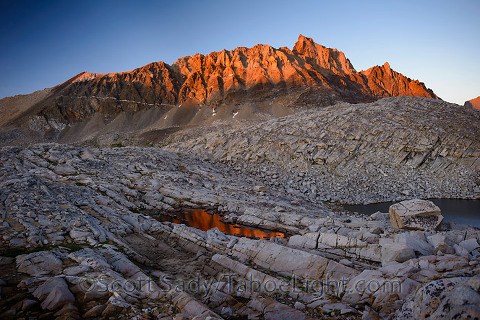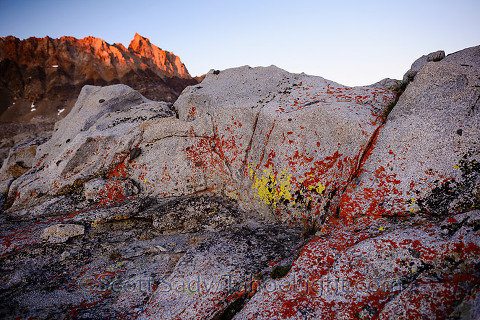 I have been toying with the idea of getting a digital rangefinder camera such as the Sony Nex7 or Nikon v3 (not quite out yet) and a set of fast prime lenses to go with them for my trips. The quality is getting to be exceptional with these cameras, easily good enough for publication and at less than half the weight of my DSLR. But there is something about my Nikon d800E, the massive files are so sharp and clear that when I get a good image, it really pops out, and I can make wall size prints without any loss in quality. So far, I still prefer to travel with a quality camera and save weight elsewhere. However, in a concession to my age and not-quite-recovered knee, I only took one lens. The uber sharp Nikon 24 f1.4. I knew it was going to be a new moon while we were out and I wanted to experiment with some astral photography while I was out there. I found 20 seconds at f2 and iso 2500 to give me sharp stars, great exposure and a super clean image. The massive 106Mb file size of the D800E allows a lot of room for cropping, so I can recover some of my range through cropping, but in general the wider the better for landscapes.  During the day I had a B+W polarizing filter on. I gave up on my split grade neutral density filters as that is more easily accomplished and at a higher quality by bracketing exposures and compositing the images in Photoshop.